NordGlob-seminarierna sker online, och på plats. Seminariespråken är de skandinaviska språken och, vid behov, engelska.
The NordGlob seminars take place online, and in-person. The seminar languages are the Scandinavian languages and, when needed, English.

15 Februari
15.00–17.00 (CET)

Seminarium med tema "globalhistorisk undervisning i Norden".
Sex lärare och forskare delar med sig av sina perspektiv.

Lett av Hanna Hodacs.

28 April
10.30–12.00 (CET)
Seminarium på temat "globalhistorisk undervisning som globalt samarbete" med Marcia Schenk (Potsdam) and Holger Weiss (Åbo).

14/9
13.15–15.00 (CEST)
Linnéuniversitetet/NordGlob
Contact: eleonor.marcussen@lnu.se
Between Microhistory and Global History: Rethinking Histories of Small Space and Cities

Gaurav C. Garg (Ashoka University)

16/11
13.15–15.00 (CET)
Lunds universitet/NordGlob
Contact: johan.ostling@hist.lu.se
Book launch: The East India Company and tjhe Politics of Knowledge

Joshua Ehrlich (Macau University). Discussant: Jessica Hanser & Lisa Hellman
25 januari
16.00
Susanna Erlandsson presenterar sin nya bok "Personal Politics in the Postwar World"
Kommentator: Svante Norrhem
Ordförande: Birgit Tremml-Werner

22 februari

16.00

Peter Fibinger Bang presenterar sin forskning om romarriket och antikens globala imperiehistoria.
Kommentator: Tomas Larsen Høisæter
22 mars
16.00
Mads Langballe Jensen presenterar sin forskning om folkrätten och dansk diplomati på Guldkusten/i Guinea omkring 1800.

Kommentator: Leos Müller
(In English)
26 april

16.00
Janne Lahti presentar kapitlet "Gustaf Nordenskiöld and the Mesa verde: Settler Colonial Disconnects and Finnish Colonial Legacies"
Kommentator: Linda Andersson Burnett

(In English)
24 maj
16.00
Michelle Gordon presenters her research on colonial violence and knowledge transfer in and within empires and colonial networks.
(In English)

Kommentator: Christa Santina Wirth

20 september

15.00
Vibe Nielsen berättar om sitt etnologisk/historiskt/museala forskningsprojekt med de koloniala samlingarna vid Pitt Rivers Museum.
Kommentator: Liv Nilsson Stutz

18 oktober

15.00
Christian Høgel ger presentationen "Trans-national eller trans-imperial? Hvordan betegner vi de europæiske stormagter og deres kulturelle udveksling, set i et større historisk perspektiv".
Kommentator: Liesbeth Geevers

22 november
Timo Särkää, Leila Koivunen and Raita present their book "Finnish Colonial Encounters".
Kommentator: Magdalena Naum

(in English)
13 december

Lucia Hodgson ger presentationen "Unsettling the Legacy of S.M. Swenson: Swedish Immigration and Slavery in 19th-century Texas".
Kommentator: Ale Pålsson

(in English)

Image from https://satwcomic.com/

23 februari
Joachim Östlund presenterar sin nyutkomna bok "Vid världens ände. Sultanens sändebud och hans berättelse om 1700-talets Sverige"
Kommentator: Adam Hjortén
23 mars
John Hennessey presenterar sitt pågående forskningsprojekt "Anomalous Aryans? Western Scientific Racism and the Ainu as a 'Lost White Race,' 1868-1941"
Kommentator: Otso Kortekangas
20 april
Francisca Hoyer presenterar sin avhandling "Relations of Absence: Germans in the East Indies and Their Families c. 1750-1820."
(in English)
Kommentator: Aske Laursen Brock
25 maj
Hanne Østhus presenterar sitt pågående forskningsprojekt "Servants and slaves in early modern Denmark-Norway" och reflekterar över kopplingen mellan skandinavisk socialhistoria, kolonialhistoria och global labour history.
Kommentator: Silke Neunsinger
21 september
Gunvor Simonsen presenterar papperet "In the Same Sea: The Lesser Antilles in Slavery and Freedom".
(in English)
Kommentator: Victor Wilson
Ordförande: Stefan Eklöf Amirell
19 oktober
Leidulf Melve och Eivind Heldaas Seland presenterar sin nya bok "Hva er globalhistorie".
Kommentator: Holger Weiss
Ordförande: Birgit Tremml-Werner
23 november
Eleonora Poggio presenterar projektet "Att forma främlingskap. Statens roll i bildande av social tillhörigheter i koloniala Latinamerika 1590–1700".
Kommentator: Maria Medina
Ordförande: Hanne Østhus
14 december
Anna Knutsson presenterar sitt pågående forskningsprojektom global handel över Färöarna.
Kommentator: Benjamin Asmussen
Ordförande: Hanne Østhus
Seminarieverksamheten/
about the seminars
Seminarieverksamheten består av tre delar: presentationer av färdiga projekt, pågående forskning, och planer för framtida forskning. Deltagarna utgörs både av medlemmar av NordGlob och gäster, och skiftar alltså från gång till gång. Arbetsspråket växlar mellan de skandinaviska språken och engelska efter behov. Seminarierna sker i första hand online.

There are three types of seminars: presentations of finished projects, of ongoing research, and of plans for future research. The groups are constituted both of NordGlob members and guests, and thus vary depending on the seminar. The working languages will be either the Scandinavian languages or English, according to our needs. The Seminars primarily take place online.

Likt mytens nornor Urd, Verdandi och Skuld är NordGlob inriktade såväl på ämnets förflutna, nu och dess framtid.

Like the norns of our joint myths, Nordglob is concerned both of the past, present and future of the field.
NordGlob debatt/debate
URD
I den här delen av seminarieverksamheten diskuteras både projekt som precis är avslutade och publicerade, men här finns också tillfälle att samlas och diskutera klassiska texter.
In this type of seminar, we discuss projects that have just been finished and published, but there is also an opportunity to jointly return to and discuss classic works.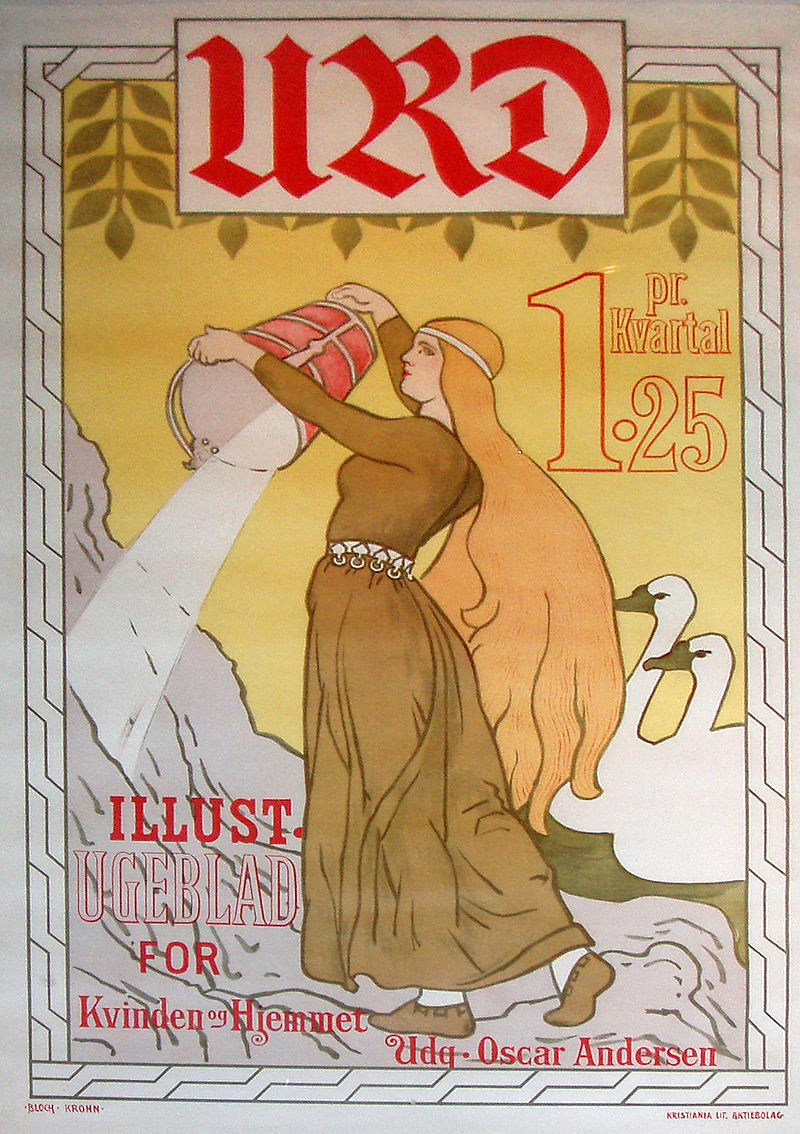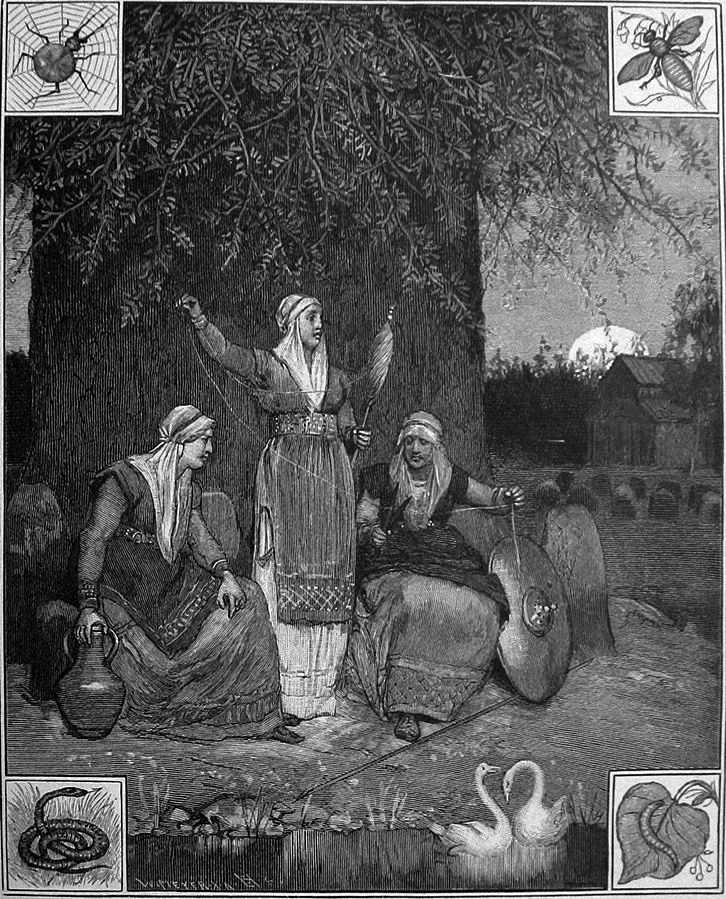 NordGlob pågående/ongoing
VERDANDI
I den här delen av vår seminarieverksamhet samlas vi kring pågående arbeten: här diskuteras arbetstexter, ofärdiga texter, och projekt som håller på att ta form.
In this type of seminar, we focus on ongoing work, and discuss working papers, unfinished texts, and projects that are still taking shape.

NordGlob horisont/horizon
SKULD
I den här delen av seminarieverksamheten finns utrymme att lägga fram idéer på forskningsprojekt, och utkast till ansökningar inom det globalhistoriska fältet.
In this type of seminar there is an opportunity to present ideas for research projects, and drafts for applications within the field of global history.